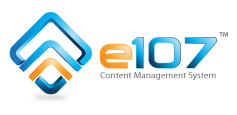 ---
News Item: Club Dyno & Concourse Day - 22 Oct
(Category: Social)
Posted by Stephen Faulks
Saturday 08 October 2016 - 11:46:00

The Dyno and Concourse Day this year is to be held on the 22nd October at MERCURY MOTORSPORT 113 Delta Street, Geebung, QLD. Situated on the Northside of Brisbane

THIS IS THE CHEAPEST WAY TO SEE HOW YOUR CAR IS RUNNING, and lots of fun seeing your machine at full noise.

Two power runs and laminated colour graph.

Start is 8.00 - Pizza Lunch will be provided :)

Maximum of 25 cars, first in and paid get a spot, sorry if you miss out. Place will be confirmed by payment

Price for the Dyno day is $50 the club will be subsidising $25 per car so it will only cost you $25

GET IN QUICK SPOTS WILL FILL QUICK

Paypal link will be on the forum.


---
This news item is from WRX Club of Queensland
( http://www.wrxclubqld.org.au/news.php?extend.140 )