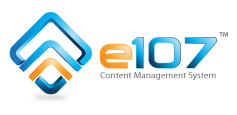 ---
News Item: 2017 off to a rolling start
(Category: Social)
Posted by Stephen Faulks
Monday 23 January 2017 - 16:17:53

2017! Can't believe it's already been another year. Here we are, back for another fun filled year of racing, sliding, crusing and socializing. To kick off the socializing, today
we had our Meet and Greet. The weather was gracious enough to hold off the storms, so we can set up shop down at Colmslie Beach Reserve, where there were plenty of familiar faces
and some new ones. We all had a great time catching up and getting to know more about each others cars.

Thank you to Stef and Andrew for bringing the emergency cheese and for Sarge's partner Stacey for all her hard work in preparing the salads, thanks Andrew for cooking.
All in all a successful day and we can't wait to see you guys at our next club event.


---
This news item is from WRX Club of Queensland
( http://www.wrxclubqld.org.au/news.php?extend.147 )