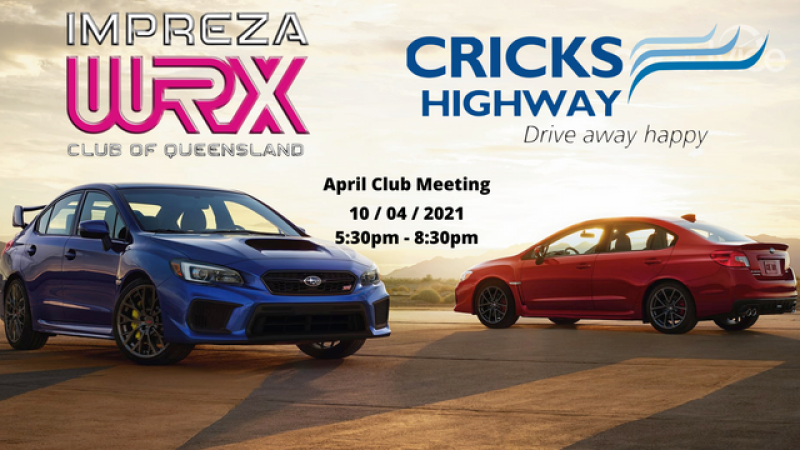 The WRX Club April Tech Meeting will be at Cricks Hwy Subaru.
Date: 10th April 2021.
Time: 5:30pm - 8:30pm
Location: 2481 Pacific Hwy, Springwood, QLD 412
This meeting is a great way to see what's new and do a little dreaming, or if you thinking on an upgrade its good way to meet the sales manager to get a super deal. They will have a couple Museum cars on display.
Cricks Subaru have made space in their lot for us to park all together.
Please RSVP as Cricks Subaru will be catering.
Hope to see you all there.
WRX Club Committee