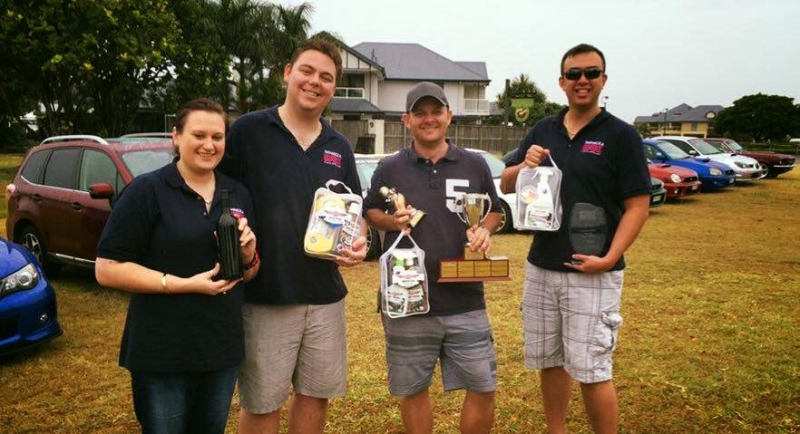 Congratulations to the Impreza WRX Club of Queensland champions. Each winner won a specifically chosen prize pack from club supporter Bowden's Own Premium Car Care for their field of excellence.
Social Champions Steffi and Andrew (left) won a car clean pack to keep their car looking shiny as they go to so many events.
Motorsports champion Steve (middle) received an engine bay cleaning kit to keep his engine looking as good as it performs.
Concourse de Elegance winner Jason (right) won a detailers kit to help keep his ride looking pristine at a moments notice.
Well done to all who competed as all 3 titles were tightly fought including multiple ties and points from every event making the difference. The remainder of the winners will be announced later this week.