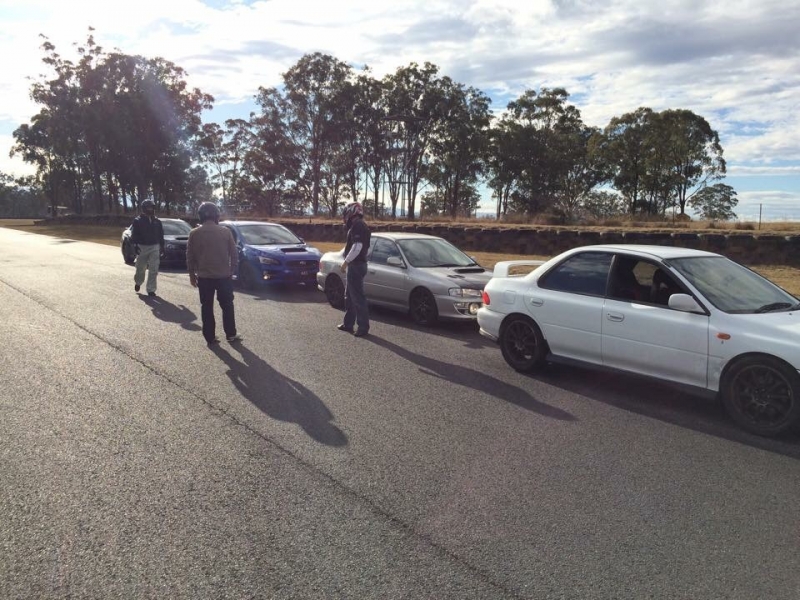 Cool winter air treated the turbos well for this years Morgan Park track day. This year we had 5 club members David, Matt, Michael, Nick and Simon meet up at Yamanto McDonalds early in the morning to make the 2hr journey to the best racetrack nearby to Brisbane (yup, it's better than QR and even Lakeside).
The guys started the day by dialling their eyes and cars in with the horizontal hill climb / sprint before tackling a few of the other faster and more challenging track configurations.
With in car coaching from professional racing car driver Chris O'Shannessy, everyone improved their driving skill and were able to take their cars as close to the limit as they dared. Nick Carroll's video shows off his skill and how varied and challenging this track is.
Well done boys!
[
Submitted by Jason Keen
]