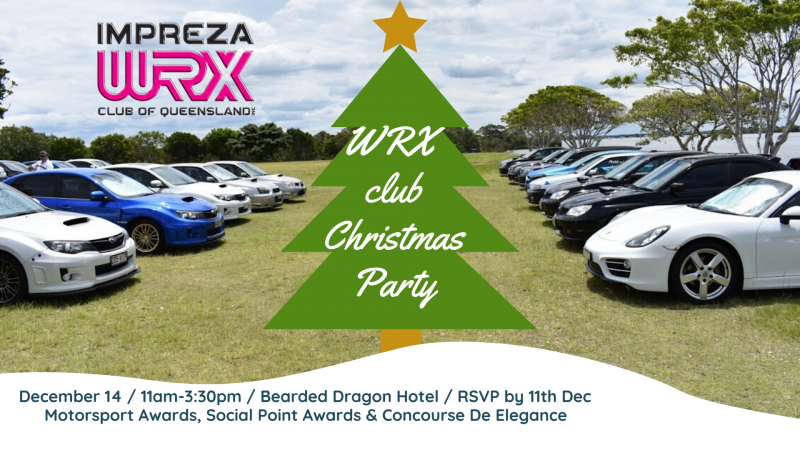 Hello Every One
it is that time of year again where we celebrate the passing of another year with our club,
Date: 14th December
Location: Bearded Dragon Hotel front grass section
Time: 11am - 3:30pm
RSVP: By 11th December
There will be the annual Concourse De Elegance with the perpetual trophy for best car.
The motorsport awards will also be held with the outright winner for 2019 awarded The Glen Ross Perpetual Motorsport.
As well as the Social points awards.
We hope to see you all there, so please bring your family along to this great day. There is a very nice Kids playground for the little ones.
Wishing you all a very Merry Christmas & a Happy New Year.
WRX Club 2019 Committee
Menu
Click Here
Facebook Event Here:
Click Here