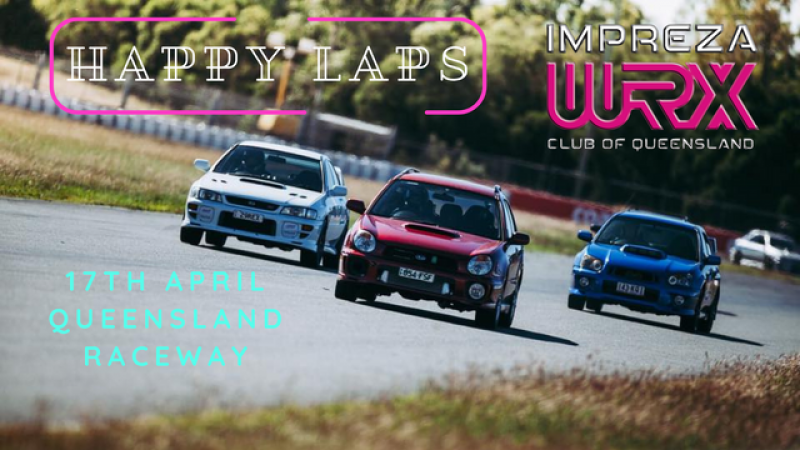 WRX Club QLD will be having Happy Laps at Queensland Raceway
Queensland Raceway offers the opportunity to spend a leisurely morning at the track, by participating in Happy Laps, which includes breakfast. Cruise laps is a great way to introduce yourself to our award winning circuit, in a safe environment. Queensland Raceways runs on the Sprint circuit for Happy lap sessions.
Date: 17th April
Time: Arrive no later than 7am
40 Spots Available (Drivers & Passengers Combined)
Price:
$40 Drivers (Financial Members only)
$20 Passengers
RULES & REGULATIONS
HAPPY LAPS ARE NOT HOT LAPS or TEST LAPS
Happy Laps are for family cruising not performance driving.
Any car-to-car contact is an instant stop for the session
Any car going off the track is an instant stop for the session
1 sec of tyre smoke is an instant stop for the session
Speed obviously in excess of 120kph is an instant stop for the session; this is more than fair as there are over 100 events that hot drivers can use if they want to go fast.
As this is a non-competitive and reduced speed event, helmets are not permitted. The cars permitted on track must comply with Queensland road registered vehicles. Road-registered vehicles only, no trailered cars and no cars with aftermarket roll cages.
All vehicles entering the track must be currently road-registered and showing registration plates.
Hope to see you there.