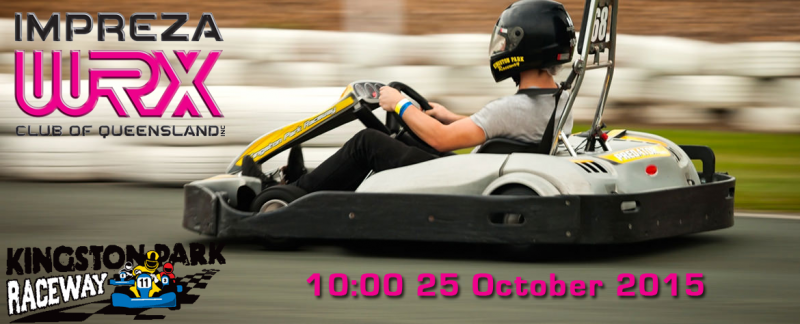 We have secured "a hell of a day out" at Kingston Park Raceway for members to come along and test their skills again each other in a sprint race format.
The racing will start at 10am so we need to arrive by 9am to sign in. We will be setup as a club social for the day so bring the family along as there is plenty of attractions to keep the kids busy. * extra cost apply for kids ride etc.
A dedicated parking area will be made available for members and we have full use of the park amenities including BBQ areas.
Cost is $100 per driver and is payable ASAP to confirm numbers. Please head over to the club portal to register.
For tickets
head to the forum
UPDATE: If you know a non member that is interested in having some fun, please let them know that there are some spare spots.
Please tell them to pay securely via
PayPal here
Then please email confirmation to
email
Share this around!
Note: Non club members will not qualify for the trophy