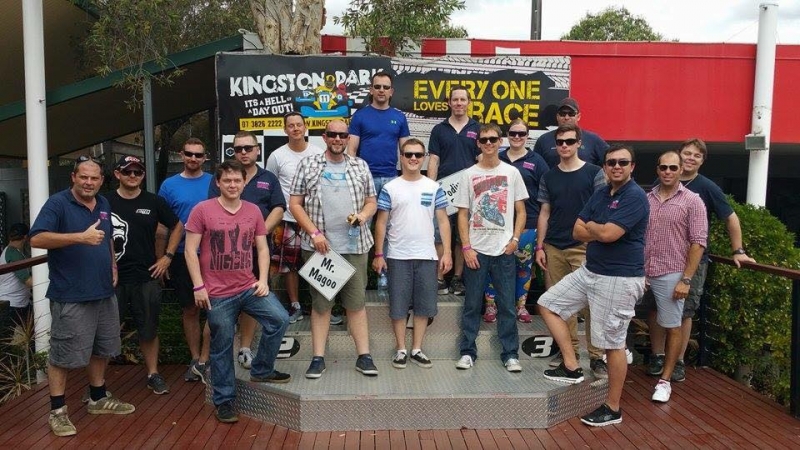 A great morning's racing at
Kingston Park Raceway
.
We had a some stand out results, as well as a couple of bumps and stacks down in the mid pack.
A HUGE congratulations to the overall winner of the day Craig Lawrence with 234 points.
Winner of race 1 and 2, 3rd in race 3 and 2nd in race 4. Craig also posted the fastest lap of the day.
Seriously close second place honours went to Dirk Mitchell on 232 points.
Dirk placed 3rd in race 1, 2nd in races 2 and 3, and then closing out the final race as the winner.
Also 2nd fasted lap of the day and a PB. Congratulation Dirk. A great effort.
Third place on 226 point went to Nathan Schick.
Nathan also stormed through the pack picking up many places in each race placing 4th, 3rd, 1st and 3rd.
A very confident drive and some really good, consistent times.
Thank you to everyone who turned out to support the club. Thanks to Andrew Ross for coming along and cooking the BBQ while we carved up the track.
When the photo's are available I will post them up.
[
Submitted by Daniel Watt
]