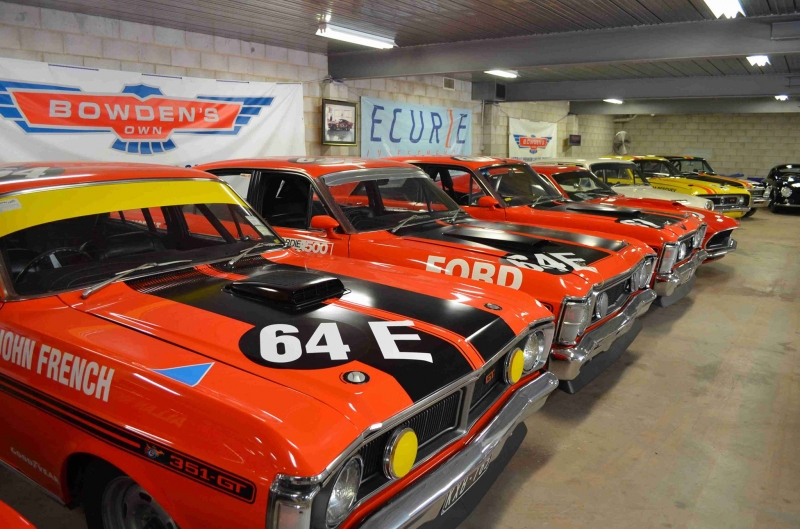 We have secured a date for a tour of the Bowden's collection this year. If you missed out last time and are still kicking yourself, then here is your chance. If you were there, then there is no need for a hard sell, you know what I am talking about.
Details are:
When - Sunday 29th of November - approximate start 9am (Buderim)
Cost - $40 pp payable on the day in cash (exact money required)
We will meet at Burpengary BP northbound on Bruce Hwy 8am departure. We will then cruise up the HWY together and meet Dan at the Ettamogah Pub, north bound on the Bruce Hwy at Glass House. Dan will meet us there at 8:50am for a 9am departure. You need to grab a coffee here/toilet stop as this will be the last before the tour starts. This is the last meeting point on the way, as Bowden's have requested that we convoy in to their place following Dan.
If anyone wants to organise any other meet ups North or West, please do so, but make sure you are at the Ettamogah Pub before the 8:50am meeting time. Again this is how Bowden's want it to be done. Also we will need confirmed numbers 5 days at the latest before the event. The event is not restricted to club members, so if you have responsible respectful friends or family who would like to come along please bring them along.
After the tour, we will have a BBQ on site at Bowden's, and likely there will be a bit of a demonstration of Bowden's own awesome car care products.
More info on the Collection
HERE
Please RSVP to
email
[
Submitted by Ant
]