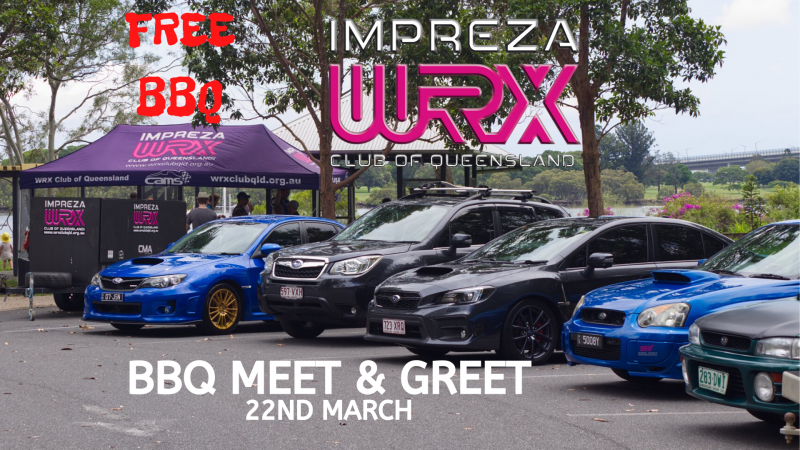 Welcome to the WRX Club's March Social Meet
The Meet &Greet is a great opportunity for all club and non-club members (existing, new and prospective) to get together and enjoy a FREE BBQ and refreshments.
Details of this event:
WHEN - Sunday 22nd March from 10am to 2pm
WHERE - Nerima Gardens Ipswich
BYO - Chair
Other Info:
FREE BBQ and refreshments for everyone! We will use the club marquee and BBQ. And we will have the club merchandise.
We would like to emphasise that this is a FAMILY event - your partners, kids, dogs etc are very welcome.
If you could please RSVP as we will need to know rough numbers so we can cater, as we would hate to not have enough food.
Looking forward to seeing you
WRX Club Committee